---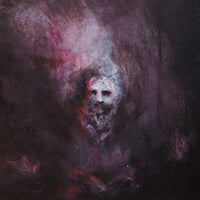 Digipak with foldout inlay
Agenda Nihil
The Last Act Of Rebellion
Degenerate Encapsulate
The Judas Principle
Never Dead Enough
Apathetic
"To be shunned by all…as centres of Pestilence", the sophomore album of Germany's Kathaaria, took fourteen years to manifest. In 2008, when EAL released the band's debut, we were proud to support an act that wasn't musically predictable. Perhaps the guitarwork hinted somewhat towards the most forward-thinking acts of the time, and a general affinity for the weird. In any case, the record was deeply personal and entirely unaffiliated with any currents or trends. Black Metal done by people who know their metal but refuse to abide by conventions.
In a nutshell, this blatant disregard for norms and expectations is precisely what "To be shunned by all…as centres of Pestilence" is about. It's an album that falls into no fixed category besides the one reserved for highly personal takes on Black Metal.
The vocals veritably jump at your throat, the organic drum sound delivers barrages of artillery sprinkled with surprising ideas, and the guitars… well, it's simply a pleasure to witness such a relentless riff delivery, never short on daring ventures. It's evident that both members – likely due to their involvement with other touring bands – have grown immensely as musicians over the past decade. Their instrumental mastery turns "To be shunned by all…" into a masterclass of extreme underground metal.
There's a lot that comes over as very real on this record: the sound, the songwriting, and the overall performance. The spirit is not one of today – its roots lie elsewhere. And most importantly, sincere. So, "To be shunned by all…as centres of Pestilence" is Kathaaria's epitaph. We're left with a peculiar legacy in the realm of German Black Metal.